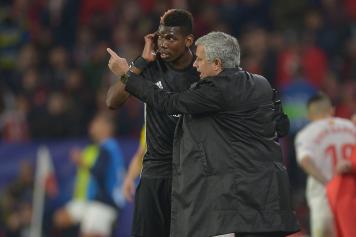 Some good news for Manchester United fans. According to the Daily Mirror, it appears that Paul Pogba and José Mourinho have called a truce.
The 25-year-old spent the summer being linked to Barcelona, Juventus and, to a lesser extent, PSG.
The Frenchman and the Portuguese Coach haven't been getting on since last season, when the World Cup winner found himself being benched in key Champions League games.
Despite being signed for around €100 million, Pogba only managed ten EPL goals in his first two seasons there, but went on to play very well in France's World Cup-winning campaign.
According to the Mirror (via 101greatgoals), "It is understood Pogba has since held talks with Mourinho about his predicament and reached an understanding whereby all talk of his future is on hold until at least next summer."
The Frenchman hasn't started the season badly, scoring in the opening day win against Leicester City but missing a penalty last weekend against Burnley.
He was termed "a monster" by his Coach and made captain in August, and Pogba has responded with two Premier League goals. Will this peace last?