It feels like yesterday that Real Madrid were obsessed with "La Decima," their relentless quest to become the first club to move into double figures in terms of European Cups. Yet after three triumphs in the past four years, they have 12 to their name, five clear of their nearest challengers, Milan, and seven clear of archrivals Barcelona.
A haul of 12 European Cups suggests that Real Madrid have triumphed consistently over the history of the competition, but that's not entirely true. It has essentially been about three periods of dominance.
Their first seven all came between 1956 and 1966, including a legendary run of five in a row. There was subsequently a 32-year gap until they triumphed three times between 1998 and 2002 before the Galacticos experiment backfired and they needed to wait until 2014 before lifting their favourite trophy again and winning again in 2016 and 2017.
The peculiar thing about Real Madrid's recent run of success, however, is that it has been achieved in a manner no one expected. For much of the 21st century, Real Madrid have been utterly obsessed with superstars, focusing upon signing the world's biggest names for the sake of it and largely at the expense of team shape. Now, Real Madrid have moved in a different direction.
This is, increasingly, an "anti-Galactico" side in three different ways.
Harmony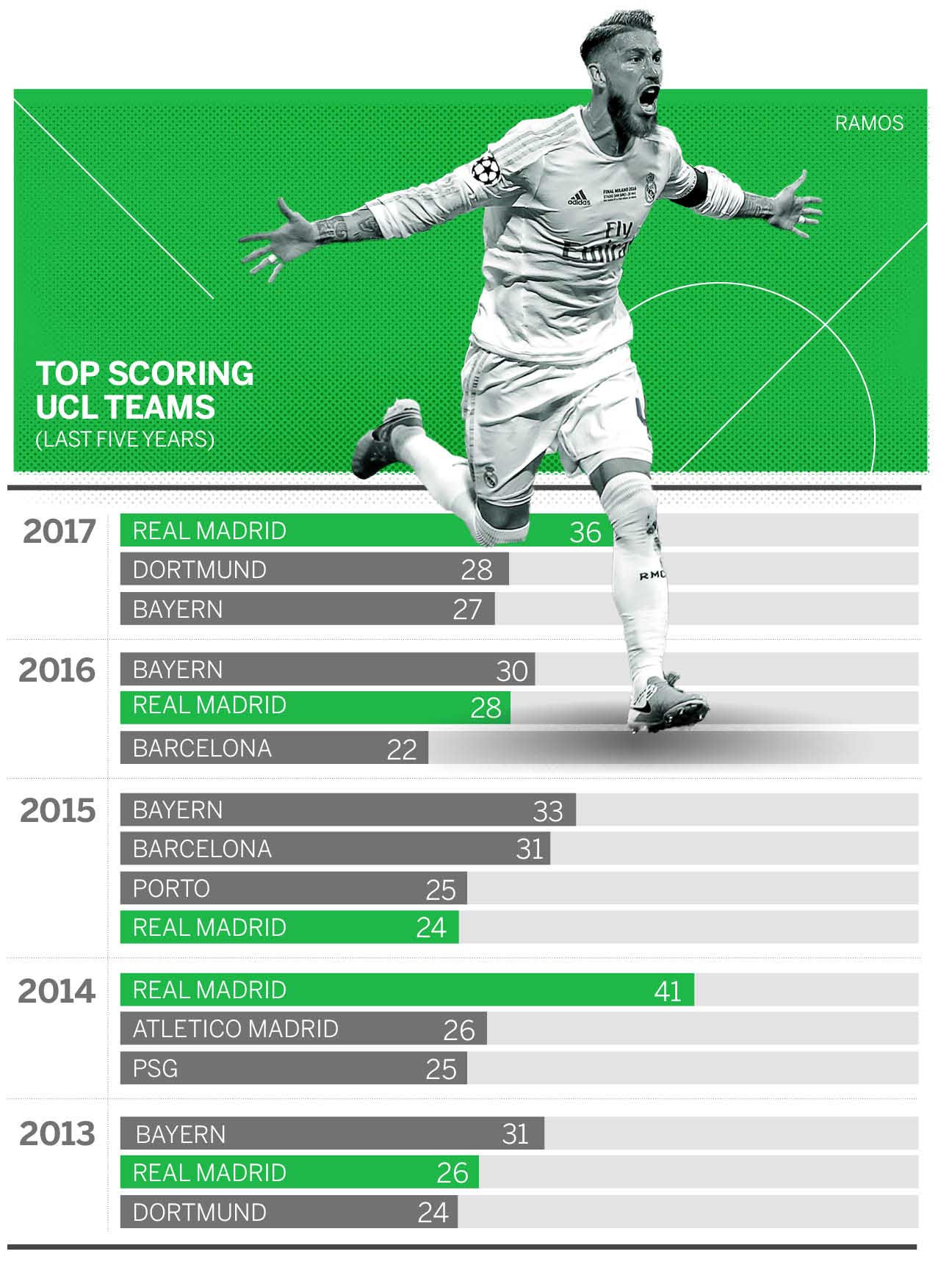 Let's not pretend this is a team of plucky journeymen or a squad dominated heavily by youth products. Both Cristiano Ronaldo and Gareth Bale commanded world-record fees upon their arrivals in 2009 and 2013, respectively, and it's difficult to find a key player who didn't cost tens of millions. Nevertheless, the club's outlandish spending has been less noticeable. Although Real used to concentrate on signing The Next Big Thing and then worked out who to include in a desperate fire sale, the consistency of the starting XI in recent years has been hugely impressive.
No fewer than eight players have featured in the European Cup final triumphs of 2014, 2016 and 2017: defenders Dani Carvajal, Sergio Ramos and Marcelo, midfielders Luka Modric and Isco, and the front three of Bale, Ronaldo and Karim Benzema. Indeed, but for injury, the starting XI in the 2016 and 2017 finals might have been identical. It's also arguable that Real Madrid haven't truly made a big-name signing since the summer of 2014, when they splashed out on Toni Kroos, their wonderful deep playmaker, plus the underwhelming James Rodriguez and goalkeeper Keylor Navas.
Consequently, Real Madrid are harmonious like never before. The forward trio work as a cohesive unit. The underappreciated Benzema works tirelessly to create space for Ronaldo's drifts infield from an inside-left position. Bale cuts in to link with Benzema from the right and boasts a fine relationship with the overlapping Carvajal.
In midfield, Real weave passing patterns like never before. Kroos and Modric are among the most reliable distributors of the ball in Europe, with the former spreading play methodically and the latter galloping forward into attack. In defence, Ramos and Raphael Varane have been playing together — on and off, as Pepe was often a regular before his move to Turkey this year — for six seasons now. Ramos also has a fine relationship with Marcelo to his left. Incredibly, they've been teammates for 11 years.
Zidane and Casemiro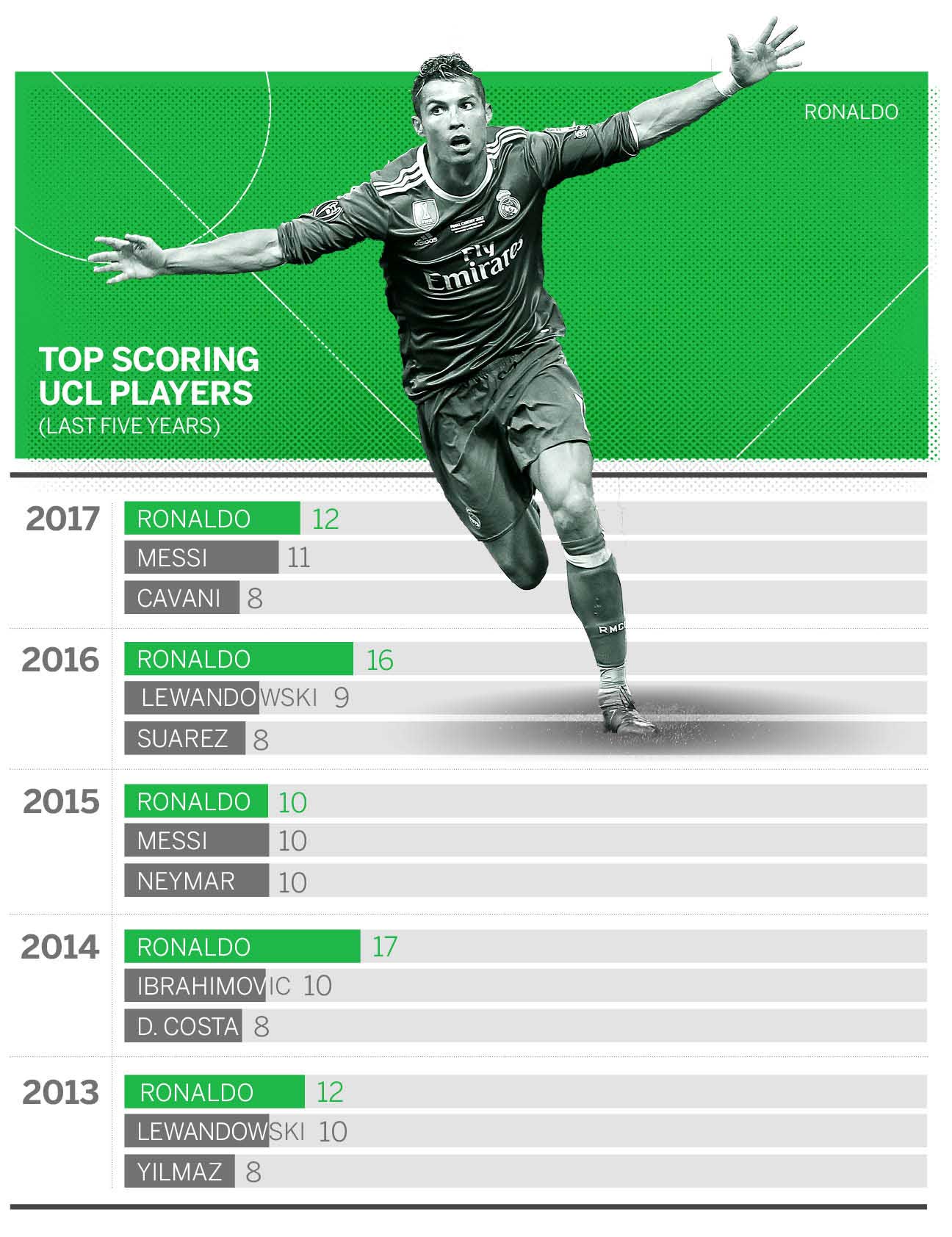 Real Madrid's rise into an all-conquering side owes much to the status of Casemiro, the solid, reliable and disciplined holding midfielder who allows his more illustrious teammates more attacking freedom.
Real's problems in defensive midfield can be traced back to the previous Florentino Perez era, when he sold the legendary defensive midfielder Claude Makelele and refused to bring in a replacement in a time when Real had just signed yet another creative player in David Beckham. Perez said Makelele "wasn't a header of the ball, and he rarely passed the ball more than three metres," while Zinedine Zidane, then Real's star man, responded with the famous line: "Why put another layer of gold paint on the Bentley when you are losing the entire engine?"
Perez didn't like defensive midfielders then, and he didn't like defensive midfielders two years ago, either. Rafael Benitez wanted to play Casemiro, but Perez insisted he played without a functional defensive midfielder. This had disastrous consequences when Benitez felt compelled to use a Modric-Kroos double-pivot against Barcelona in November 2015 and found his side thrashed 4-0 at the Bernabeu by a Barcelona side without Lionel Messi. Interference from Perez around this issue essentially resulted in Benitez's departure after just half a season.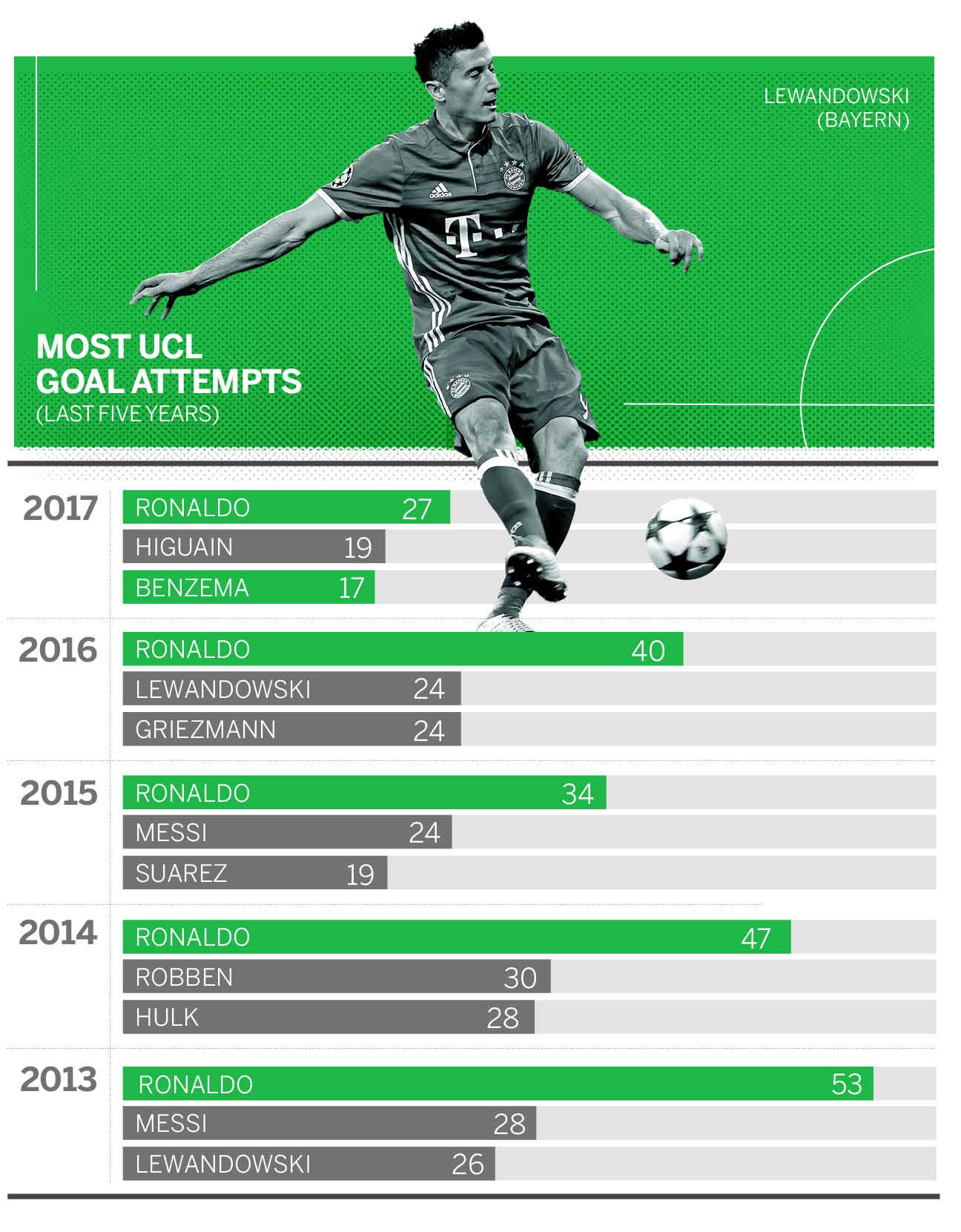 Upon Zidane's appointment, however, Casemiro became a regular, and Real improved dramatically. There's little question that his use in midfield makes Real weaker in terms of individuals — initially, James Rodriguez and Isco made way — but it clearly improved them in terms of shape and discipline. Casemiro sits deep, protects the defence and allows Modric and Kroos to play higher up the pitch. He is also increasingly showing his attacking potential and scoring crucial goals, but his evolution into a regular says much about Real Madrid in 2017. They're willing to sacrifice star players so they can be a more solid team.
Zidane, too, deserves a huge share of credit for his performance since he took charge 18 months ago. In his playing days, Zidane was very much a Galactico,but as a manager he's a calm, reserved and almost boring coach who believes both in the talent of individuals and the importance of a team. Much like his coaching mentor Carlo Ancelotti, he's a perfect manager for Real.
The next generation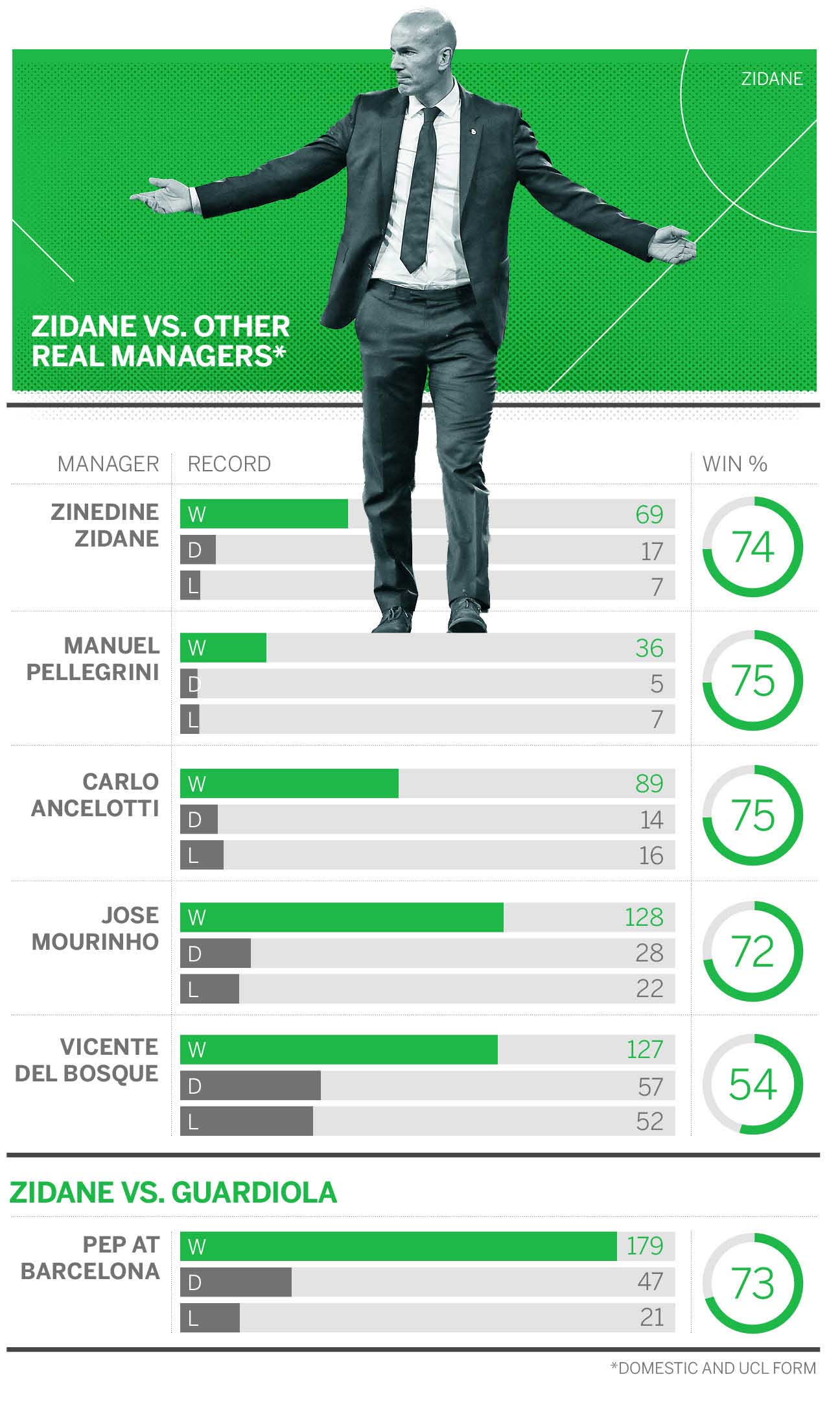 One of the more disappointing aspects of Real Madrid over the past decade is the lack of playing time given to youngsters, but the club currently have their most exciting young generation in years. Increasingly, it feels like players previously assured of their spot in the starting XI are less useful options than the next generation.
The most obvious example is Marco Asensio. Signed for just €4 million in 2014 before being loaned to Mallorca (his previous club) and Espanyol, Asensio returned last season and provided some eye-catching contributions as a substitute. He has started this season on fire, too, with stunning goals both home and away against Barcelona in the Supercopa before netting two more against Valencia.
Asensio is now considered a surefire starter for the Spanish national team, starting in the comfortable 3-0 weekend win over Italy, and Zidane can hardly leave him out now. His direct dribbling and long-range shooting make for a terrifying combination, and Asensio might soon establish himself as Real's first-choice wide player over both Ronaldo and Bale. Amazingly, he's still only 21.
Another 21-year-old is Dani Ceballos, signed from Betis in the summer. He might struggle for consistent appearances amid a central midfield zone overloaded with creative talents, but this is an all-around central midfielder capable of bossing matches with his passing and storming forward into attack too.
Then there's Lucas Vazquez, who isn't actually young (he's 26) but has come through Real's academy system, progressed slowly through the C and B teams and now finds himself as a regular "super-sub."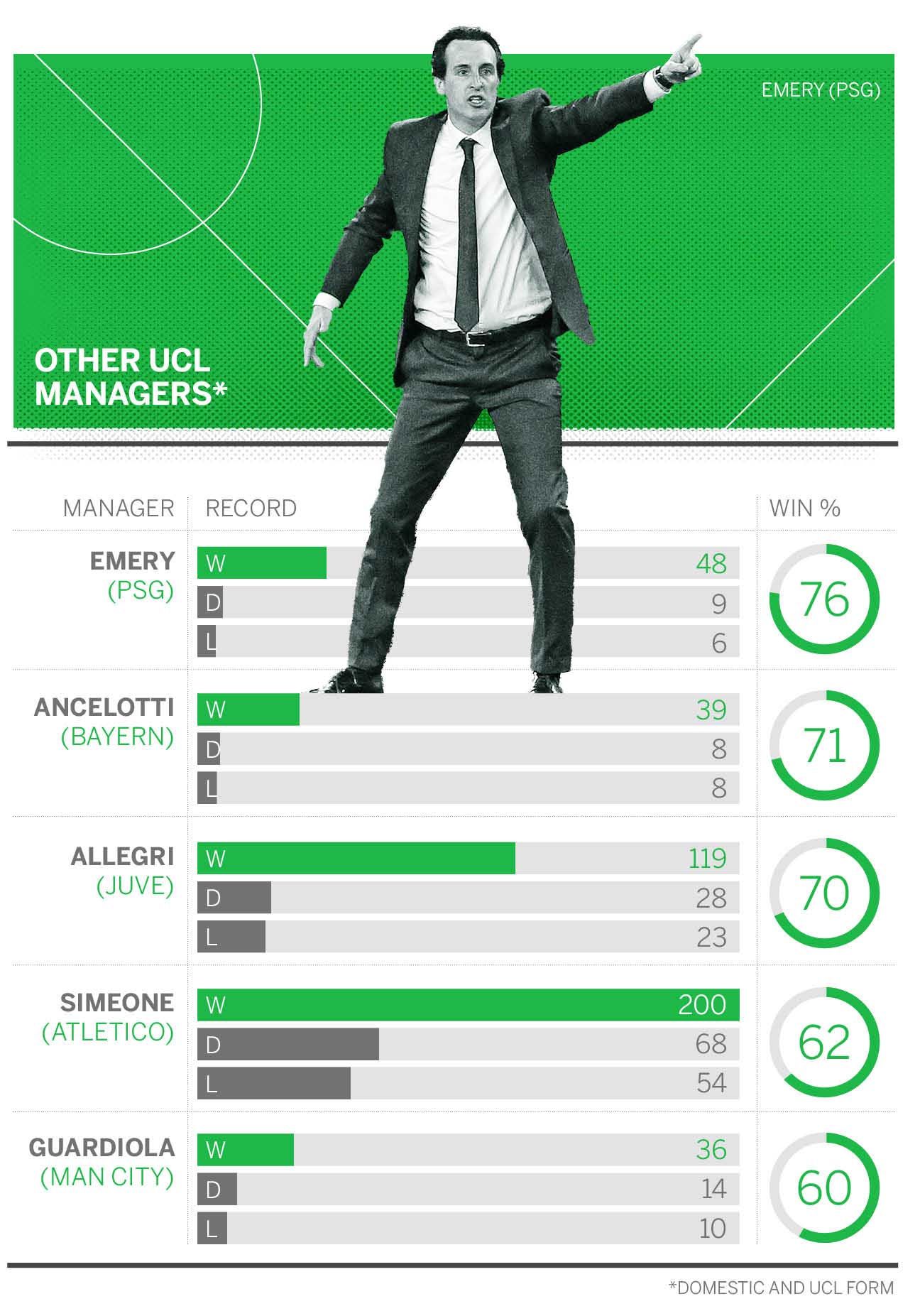 Isco also belongs in this conversation. He was a multimillion-pound signing from Malaga four years ago and is now 25, but he's another player Real have genuinely developed, another man who feels like a natural Real Madrid footballer rather than a superstar parachuted in from another big club. His performances last season encouraged Zidane to modify his shape in order to accommodate him, and his brilliant double against Italy last weekend showed that he, along with Asensio, will lead Spain into the next generation.
Perhaps that's the most significant development of all: The future of the national team seems to be about Isco, Asensio and, eventually, Ceballos. Spain's incredible dominance of world football between 2008 and 2012 was marred, in Real terms, by the fact that they depended so much upon Barcelona for their best players and overall identity. Now, with Barca in their lowest ebb for years, Real look set to dominate the Spain side. They also look set to dominate the European Cup.
Real became the first side to retain the European Cup in the Champions League era, and they are now going for a hat trick. Only three times before — Real in the 1950s, then both Ajax and Bayern Munich in the 1970s — has a club won three European Cups on the bounce. If Real triumph again, they deserve to be considered among the all-time great European clubs.